We are Macmillan Library!
Are you a librarian? Awesome!
We are here to help.

Just because the kids are back in school doesn't mean we grown-ups can't get back to basics, too.
Enter WRITING WELL FOR BUSINESS SUCCESS by Sandra E. Lamb.
This slim paperback is full of tips to help you refine your message, communicate your ideas clearly, quickly and effectively, and ace the all-important elements of style (and we're not talking wardrobe here).
From résumés to reports, proposals to presentations, WRITING WELL FOR BUSINESS SUCCESS is the lighthearted and essential desk reference guide you need.
We've got three copies we're giving away to the first three librarians who email library@macmillanusa.com (subject: Writing Well for Business Success) — don't forget to include your mailing address!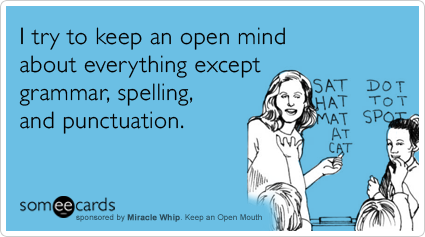 For the Marshalls, laughter is the best medicine. Especially when combined with alcohol, pain pills, excessive cursing, sexual escapades, actual medicine, and MORE ALCOHOL.
Today's Maximum Shelf Awareness features one of our favorite memoirs of the fall season: HOME IS BURNING by Dan Marshall.
A self-described spoiled white kid with money, Marshall moved home at age 25 to help care for his father, diagnosed with ALS, and his mother, who has cancer. While caring for both terminally ill parents, he also has to deal with a houseful of rowdy siblings with problems of their own. Despite the terribly sad premise, the Marshall family saga is surprisingly sweet and funny.
"Many stories have been written about terminal illnesses, degrading deaths, and families in grief; but the loving portraits painted here of outrageous and colorful characters joking in the face of ugliness may be unique. As Bob approaches his final chapter, readers will certainly cry, but they will laugh as well. HOME IS BURNING is a strangely packaged gift: love and pain, death and life, sex jokes, fart jokes and plenty of booze make up an extraordinarily heartwarming love letter from 'a sad dude with a big heart who really loves his dad.' In its sad ending there is unlikely joy." — Shelf Awareness
"Funny, heartbreaking, and unapologetically crude. A poignantly provocative memoir." — Kirkus Reviews
Began one of the Book Buzz titles at BEA, Dan Marshall's HOME IS BURNING. Equal parts profane, hysterical, &touching. Already love it. #ewgc

— greggwinsor (@greggwinsor) July 7, 2015
Click here to read the full Shelf Awareness summary, review and entertaining interview with Dan Marshall, which contains gems like this:
SA: Are you this amazingly self-deprecating in real life?
DM: I start everyday by looking in the mirror and booing. Just kidding. I don't do that.
readmoreremove
"The system has no place for a cop who puts justice above the interests of the Party. It's a miracle that I survived as long as I did."
Great news for fans of Qiu Xiaolong's Chief Inspector Chen Cao series: the new book, SHANGHAI REDEMPTION, has THREE starred pre-publication reviews!
"Chinese exile Qiu once again movingly and convincingly portrays the plight of an honest cop in a police state, in his ninth novel featuring Insp. Chen Cao. The suspense is palpable, and Qiu gives readers a chilling vision of life under authoritarian rule." — Publishers Weekly, boxed & starred review
"Character study, murder mystery, insider's look into the hypocrisy and corruption that riddles contemporary China—this novel delivers on all of these, with side dishes of ancient Chinese poetry, Confucian sayings, and food criticism (especially of noodles). Another superb entry in an always outstanding series."
— Booklist, starred review
"Atmospheric and rich in details about life in communist China, Qiu's incisive portrait of a corrupt system is brilliant. Chen is an honorable man in a world full of deception and treachery. His ninth adventure features the usual mix of murder, poetry, Chinese philosophy, and food. Highly recommended for anyone interested in contemporary China." — Library Journal, starred review
In SHANGHAI REDEMPTION, Chen Cao has been stripped of his titles and his job duties, under the guise of a brilliant promotion, to a new position with no power. But that's still not enough, as it becomes increasingly clear that someone is attempting to have him killed—and quietly.
Happy September! A new month brings new books to your shelves:
PURITY by Jonathan Franzen
Franzen's latest magnum opus is HERE!! It's already topping Fall Books lists (Publishers Weekly, Kirkus Reviews, Entertainment Weekly), has three starred reviews, and is earning raves from Michiko Kakutani/NYT, Time, the Washington Post, and so many more. "PURITY is a novel of plenitude and panorama… [Its sprawl] can suggest a sort of openness and can have a strange, insistent way of pulling us in, holding our attention… An ambitious novel." — Colm Toibin, New York Times Book Review
THE BLUE BETWEEN SKY AND WATER by Susan Abulhawa
From the internationally bestselling author of Mornings in Jenin, a novel about four generations of powerful Palestinian women in Gaza. "Abulhawa's characters' lives vividly depict resiliency in the face of adversity." — Publishers Weekly
KILLING LINCOLN by Bill O'Reilly
The mega bestseller that launched a franchise is now available in trade paperback for the first time!
GUINNESS WORLD RECORDS 2016 and the 2016 GAMER'S EDITION are now available!
We're having a FIRE E-BOOKS SALE! Starting today (8/31) through Sunday, 9/27, more than 2,000 titles will be discounted 20-40% off (with our regular lending terms), including:

ULTIMATE SINS by Lora Leigh
TEMPT ME AT TWILIGHT by Lisa Kleypas
SINS OF THE FATHER by Jeffrey Archer
THE AMERICAN HEIRESS by Daisy Goodwin
TEMPTING FATE by Jane Green
THE LEFTOVERS by Tom Perrotta
A TASTE FUR MURDER by Dixie Lyle
PREP SCHOOL CONFIDENTIAL by Kara Taylor
TGIF! This weekend we recommend you soak up the sun while enjoying one of these recent literary standouts on shelves now:
A MANUAL FOR CLEANING WOMEN by Lucia Berlin
"[Lucia Berlin] may just be the best writer you've never heard of…" (Publishers Weekly, boxed & starred review) and her short story collection has received THREE starred reviews, is a Publishers Weekly Best of Summer 2015 selection, an O Magazine "Books to Curl Up With This Fall" pick, and has landed on "best of August" lists from BookRiot, Esquire, Flavorwire, Vulture, and more.
"Berlin's stories are full of second chances. Now readers have another chance to confront them: bites of life, chewed up and spat out like a wad of tobacco, bitter and rich." — New York Times Book Review
"[Berlin's stories are written] in sentences so bright and fierce and full of wild color that you'll want to turn each one over just to see how she does it. And then go back and read them all again." — Entertainment Weekly, A
LANDFALLS by Naomi J. Williams
Williams' debut novel about the historic 1785 Laperouse expedition of 200 men who famously tried to circumnavigate the globe for France has two starred reviews and was longlisted for the Center for Fiction First Novel Prize.
"LANDFALLS is intelligent and utterly human. Ms. Williams has written a seductive page-turner that, although we know the story ends tragically, draws the reader in and doesn't let go." — Wall Street Journal
"Downright dazzling… Williams has delivered a bona fide masterpiece."
— Seattle Times
"A beautiful tale of adventure, anchored in tragedy." — Vanity Fair readmoreremove
Happy #ThrillerThursday to two series favorites, a debut, and a new novel from a writer serving a life sentence in prison (no joke!):
THE NATURE OF THE BEAST by Louise Penny
The outstanding 11th book in #1 New York Times bestselling author Penny's Inspector Armand Gamache series is an August 2015 LibraryReads pick, a September 2015 Indie Next pick, and has THREE starred reviews, including this one from Library Journal: "A strong sense of place, a multilayered plot, and well-crafted (and for Penny's fans, familiar) characters combine for a thoughtful, intriguing tale."
LAST RAGGED BREATH by Julia Keller
Two stars for the next Bell Elkins novel in which the West Virginia prosecutor must work with a man who, until recently, lived off the grid, but now finds himself charged with murder he didn't commit. "A beautifully crafted mystery in which Keller explores love, hate, and poverty in a place of stunning natural beauty with pockets of overwhelming ugliness. The ending may leave you in tears." — Kirkus Reviews, starred review
readmoreremove
In celebration of the 60th anniversary of GUINNESS WORLD RECORDS, and the release of the 2016 edition of the best-selling book on September 10th, we sat down with Editor in-Chief, Craig Glenday to ask him a few questions.

1. How did you get started at GUINNESS WORLD RECORDS?
CG: I completed my Bachelor's degree in Publishing at Napier University, Edinburgh, where I learned everything from editing, designing, printing, and binding books to distributing, marketing, and selling them. After working in publishing for several years, I joined the GUINNESS WORLD RECORDS editorial team in 2002. My promotion to the Editor-in-chief in 2005 was the fulfilment of a childhood dream.
2. What do you enjoy about working at GUINNESS WORLD RECORDS?
CG: I've been a voracious reader for as long as I can remember. I'm a real trivia buff and have always collected quirky and fascinating facts. Plus, I'd always wanted to work in publishing, so you can imagine my excitement when I got the job at GUINNESS WORLD RECORDS. I've had the chance to meet all of those childhood heroes who inspired me while I was growing up.
3. What's the most challenging part of putting together the annual book each year?
CG: One of the biggest challenge I face each year is refreshing the content and providing as many new and updated records as possible. We're always on the lookout for the most interesting, relevant, exciting, quirky, and educational topics, with a particular focus on the family market. Fads such as twerking, selfies, and loom bands have been the source of new records in recent times, and new areas of focus in the book this year include 3D printing, Netflix, Minecraft, and YouTube. Many people don't realize that around 75% of the content is new each year. readmoreremove
The New York Times Book Review featured THE BEAUTIFUL BUREAUCRAT by Helen Phillips & ALL THAT FOLLOWED by Gabriel Urza—two Henry Holt & Co. debut novels that we've been talking up for months now and are finally on shelves!
Longlisted for the Center for Fiction First Novel Prize, THE BEAUTIFUL BUREAUCRAT follows Josephine, who spends her days punching numbers into a mysterious database, but soon feels unnerved by her creepy surroundings, sensing that her new employer poses a threat both to herself and to society at large.
"Are we pawns in the thrall of bureaucratic (Kafka) or totalitarian (Orwell) systems? Or are we, in fact, the ones with ultimate power; the arbiters — even unknowingly — of life and death? Helen Phillips deftly interrogates this existential divide in her riveting, drolly surreal debut novel, THE BEAUTIFUL BUREAUCRAT.
"Ultimately, THE BEAUTIFUL BUREAUCRAT succeeds because it isn't afraid to ask the deepest questions. What is the balance of power and powerlessness between two people who love each other? Do individual souls matter? Can we create, should we destroy, and can we always tell the difference?" — New York Times Book Review
ALL THAT FOLLOWED is a Publishers Weekly Best of Summer 2015 selection, a Summer/Fall 2015 Indies Introduce pick, and an August 2015 Indie Next pick!
"Stories are shape-shifters in ALL THAT FOLLOWED Gabriel Urza's strange and ambitious debut novel. Set in Spain's Basque Country, the book revolves around the assassination of Councilman José Antonio Torres, as recounted by three characters: Mariana, his dubiously grieving widow; the American teacher Joni Garrett, who came to Muriga in 1951 and wound up staying for his entire life; and Iker Abarzuza, serving time for murder in an island prison, where he listens to the cries of shorebirds and receives the occasional letter from Mariana.
"ALL THAT FOLLOWED isn't really about the murder. Its chief interests are memory and perception, and the eerie multi­dimensionality that arises when they are layered, somewhat imperfectly, on top of each other. On this front, ALL THAT FOLLOWED is a triumph — Urza delineates his characters' perspectives with remarkable care. Each shows us a different angle of the fictional world, and illuminates a new aspect of Muriga's past. As we approach the tragedy we knew was coming all along, the surprise turns out to be the surprises that are jumping out behind us — smaller than we expected, maybe, but sadder and stranger, too." — New York Times Book Review